We believe in our team and know that they are the key to a great Early Learning Centre. A happy teaching team creates a wonderful environment for the tamariki - which is our number one priority. We would like to introduce them to you:
Management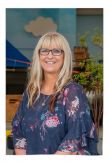 ANGE
Manager
Ange is an outgoing and friendly person, and is a Mum to 3 lovely daughters. Ange has been in the Early Childhood sector for over 30 years and has worked in a variety of Centres including her own for 8 years.
Ange is very passionate and focused about providing the best possible care and education for the tamariki in our Centre. She knows that great kaiako are what makes a wonderful Centre and is focused on continuing to grow and develop our kaiako to be the best they can be. Working in partnership with parents is paramount to tamariki and their whānau having a strong sense of belonging to our Midcity Whānau, and Ange really enjoys building these important relationships.
Outside of work, Ange is a huge supporter of rugby and netball, enjoys photography and loves spending time with her family and her gorgeous dog.
Infant Teachers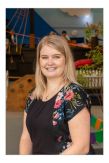 CHARISSE
Team Leader & Qualified Kaiako
Charisse has been passionate about Early Childhood for as long as she can remember. She finished her ECE Diploma at Waikato University after her Bachelor of Arts Degree in Theatre and English. Charisse loves working alongside the Infant kaiako to help support our tamariki in their development and she embraces the opportunity to be able to provide the love and cuddles they need while they are with us. Charisse is married and has two gorgeous children.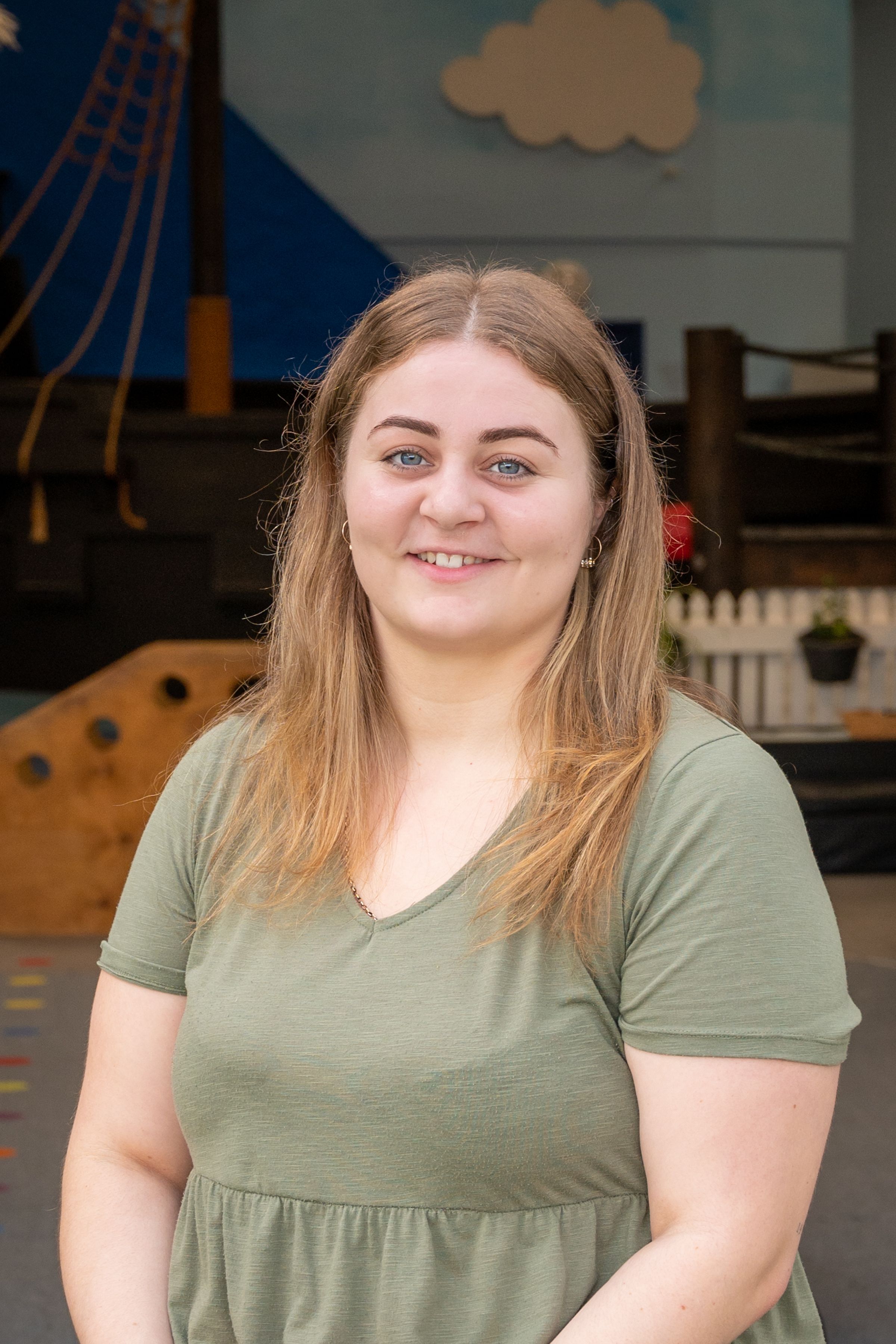 LUCY
Kaiako
Lucy is currently studying towards a Bachelor of Early Childhood Education. She has always had a love of learning and feels very lucky that she has this opportunity to share her learnings with the tamariki at Midcity. Growing up surrounded by lots of young family members ignited her passion for Early Childhood teaching. Lucy enjoys seeing all the different personalities of the tamariki, while supporting and extending their learning to develop into confident and capable tamariki.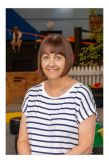 JO
Qualified Kaiako
Jo has a lot of experience as a kaiako and is particularly fond of working with infants. She has a very peaceful, calm manner which creates a lovely atmosphere for our babies. Jo feels strongly about putting their needs first and believes that the caring and respectful relationships we develop and share with them are crucial to their happiness and future success.
SARAH
Kaiako
Sarah has worked in ECE since 2021. She loves working closely with the tamariki and watching their personalities develop. Sarah is passionate about providing a home away from home for the tamariki, so they have a strong sense of belonging. She believes in play-based learning and a strong link between whānau and kaiako to help enhance the development of our tamariki.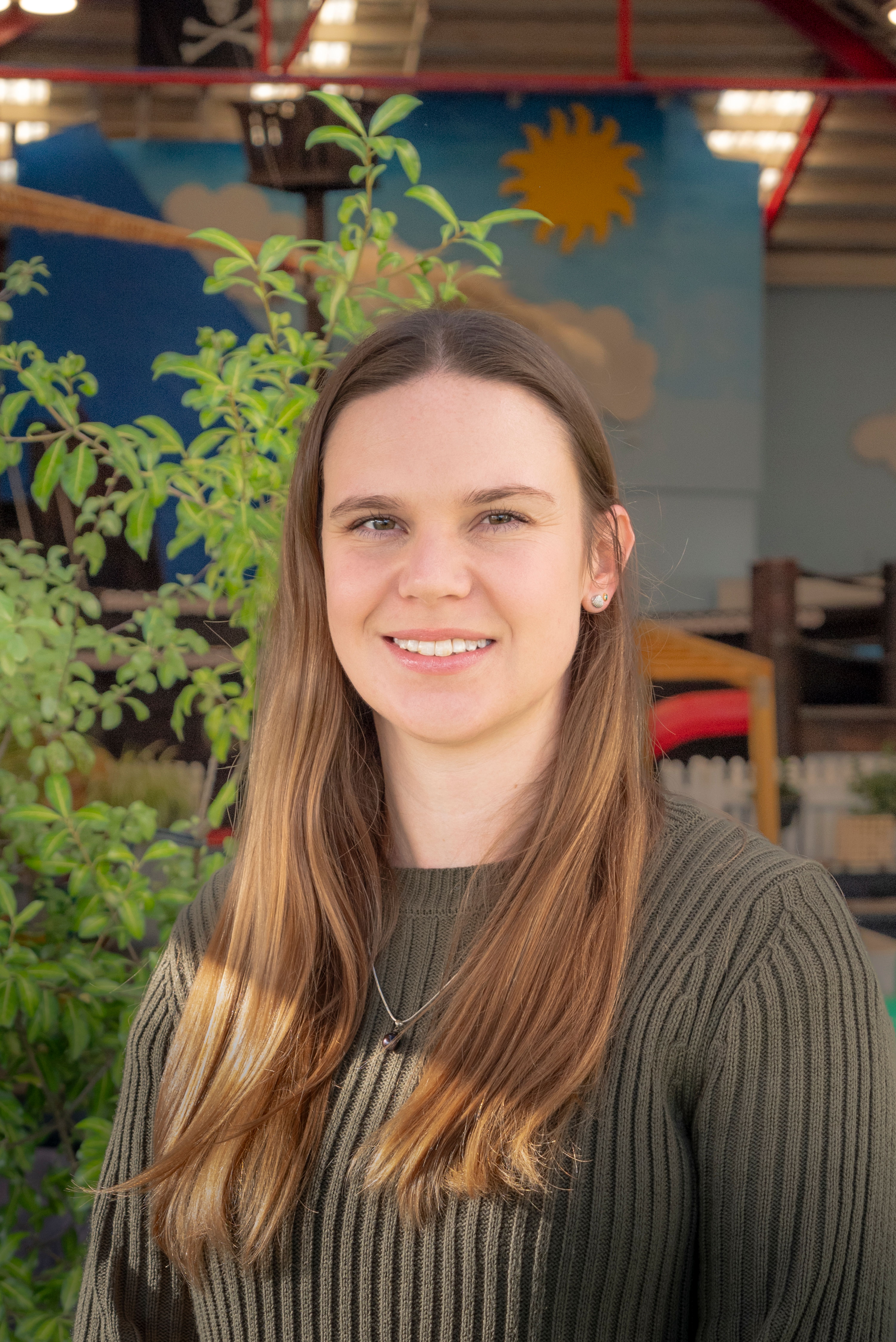 VENETIA
Qualified Kaiako
Venetia started working with tamariki in 2017, which ignited her passion and helped her decide to become a qualified teacher – she now has a Bachelor of Teaching ECE.
Venetia loves working alongside tamariki and creating an inclusive and respectful environment for them, as she believes that this encourages them to feel a strong sense of belonging.
Building reciprocal relationships with tamariki and their whānau is also important to her as she knows that this nurtures the tamariki to become confident and competent learners.
Toddler Teachers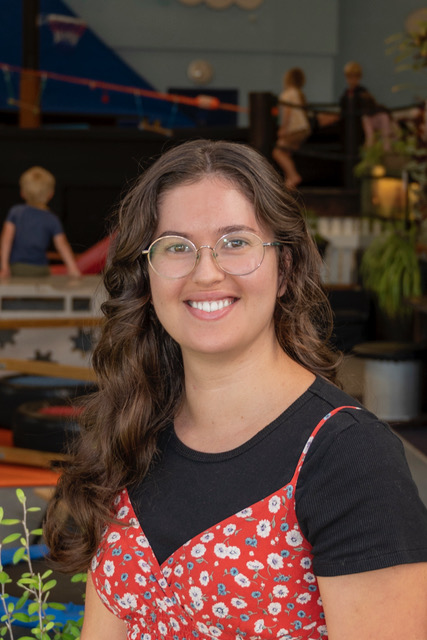 ABBEY
Team Leader & Qualified Kaiako
Abbey has her Bachelor of Early Childhood Education from The University of Waikato and has been teaching since 2017. She is passionate about ensuring tamariki are seen, heard, and respected. Abbey enjoys following each tamaiti on their own learning pathway and providing support and encouragement where needed. She finds it most rewarding when tamariki reach their own goals and feel a sense of mana (pride) within themselves.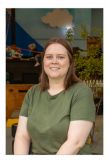 CLAUDIA
Qualified Kaiako
Claudia has a bachelor in Social Science where she majored in Psychology and minored in Human Development, as well as a Graduate Diploma of Teaching in Early Childhood. Claudia loves working with children, but her favourite part about teaching is watching them develop and grow. Working alongside them while their language, gross and fine motor skills, and personalities develop and flourish is fascinating and to be a part of it is even greater.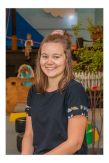 GRACE
Qualified Kaiako
Grace has a Bachelor of Early Childhood Education. She is passionate about working with young tamariki and being able to extend and encourage their exciting learning journey. She believes in supporting the continual growth in each tamaiti in the Centre.
Grace's favourite part about being in the Toddler room, is being able to facilitate
and support the learning and development of the tamariki at this fun age.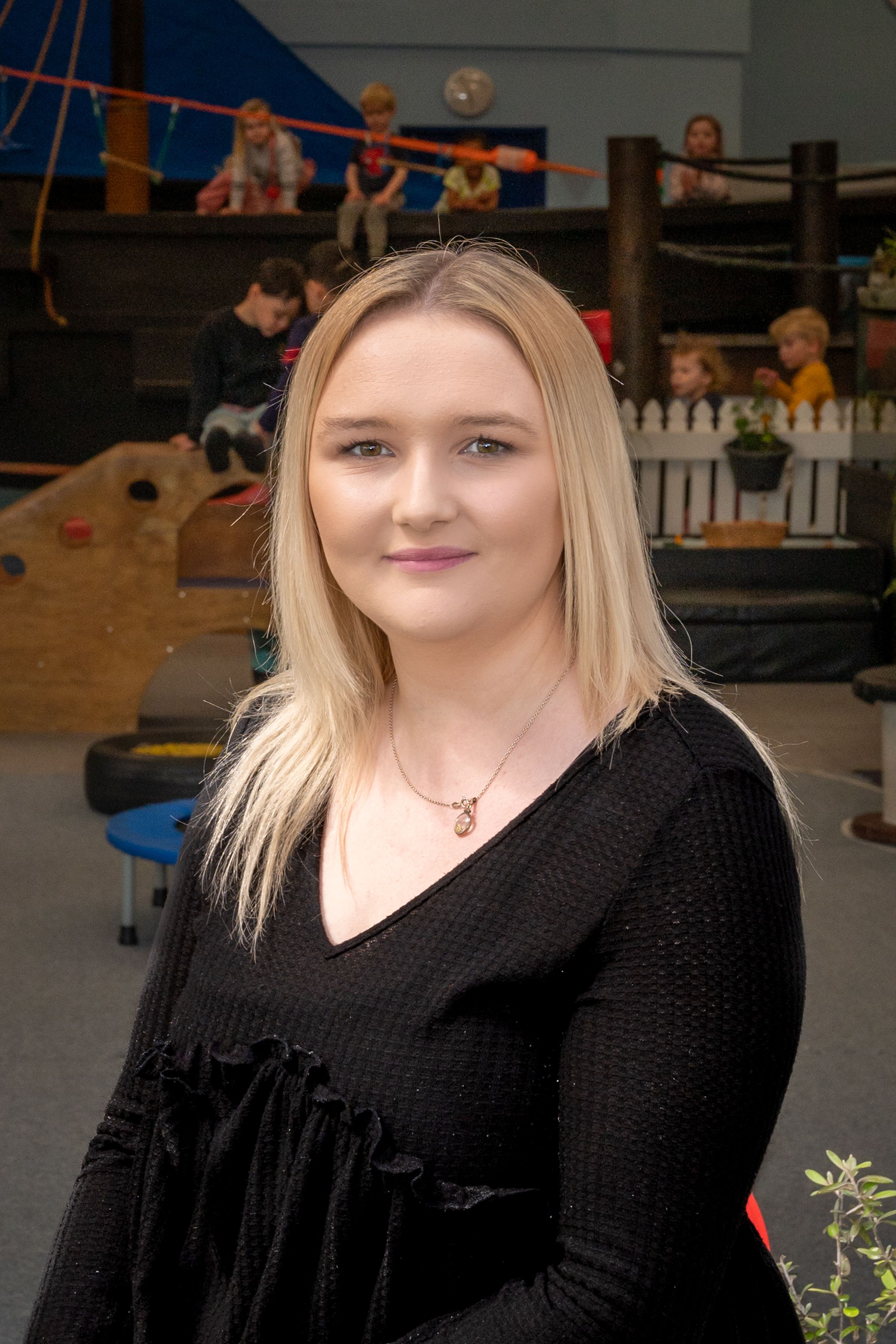 JESSIE
Qualified Kaiako
Jessie has a Bachelor of Teaching in ECE. She is passionate about working with young tamariki and providing them with a safe, comforting environment where they can learn and develop at their own pace. Jessie enjoys being a Toddler teacher for the excitement and enthusiasm that toddlers bring to their learning and play.
Kindy Teachers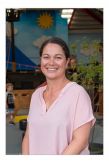 ERENA
Team Leader & Qualified Kaiako
Erena enjoys working with different age groups; however, her true passion is with the Kindy aged tamariki. She is passionate about creating an environment that is rich in fun opportunities for tamariki to engage in and prepare for their future learning and transition to school. Erena is a mother of 4 and when not at work enjoys spending time with her family.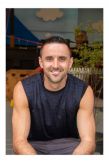 JASON
Kaiako
Jason is a very caring and fun kaiako who is loved by all the tamariki. He has worked throughout the Centre with all three age-groups, and is currently a kaiako in the Kindy where the older tamariki really enjoy having a male role model around. Jason is passionate about Nature and continues to provide lots of amazing opportunities for the tamariki with the incredible creatures he brings to live at Midcity. He is also a wonderful encourager of gross motor development and is often found extending the tamariki in this valuable area of our curriculum.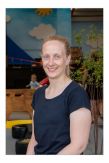 SHANNON
Qualified Kaiako
Shannon's journey as a kaiako began with a primary school qualification but she has found Early Childhood Education to be much more rewarding. She believes that the tamariki learn best through play, where they are able to take charge of the direction of their own learning, set their own challenges, assess risks for themselves, and experiment with solving the problems they encounter. By facilitating an environment where play is valued, we are assisting the tamariki of Midcity to become self-managing, life-long learners.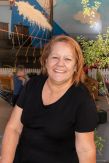 DIANNE
Qualified Kaiako
Dianne is of Tainui and Maniapoto descent, from Waikato and Taumarunui. She is blest to be 'Nan' to seven mokopuna, has 26 years teaching experience and holds a Bachelor of E.C.E. Dianne has also taught in kohanga reo, primary school and worked as a social community worker supporting and assisting vulnerable families. Dianne values and respects the mana/dignity and individuality of our tamariki. To encourage and nurture the potential within, that they may grow to be confident learners, to embrace their uniqueness; to be the amazing, creative future leaders is both an honour and a privilege for Dianne 'Ko ngā tamariki o ēnei rā, hei rangatira mo apōpō' 'Today's generation, tomorrows leaders'.
Support Staff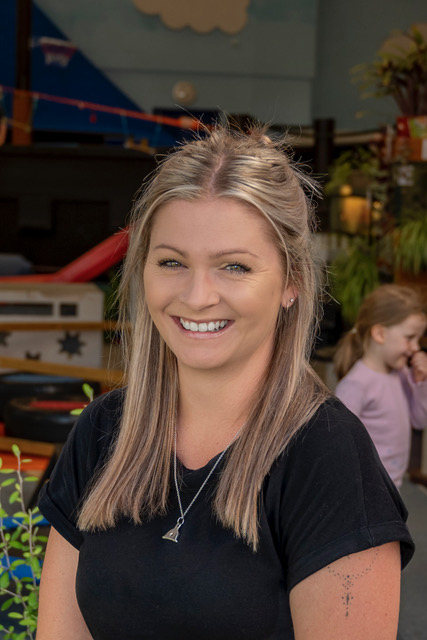 GABBIE
Admin
Gabbie is our Administration Superstar! Gabbie loves working with tamariki, parents and whānau. She has previously taught in Early Childhood and loves being a part of the Midcity team! Gabbie is married with two boys and has plenty of pets on the farm. When Gabbie is not in the office at Midcity, you can find her at home working on the family farm, or doing her own business administration. In her spare time Gabbie enjoys adventures with her family that often involves motocross, fishing or horses, to name a few.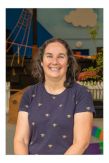 WENDY
Chef
Wendy loves creating healthy, nutritious meals for our tamariki as well as interacting with our wonderful kaiako and tamariki over the kitchen counter. She is married with 2 adult tamariki. Outside of work, Wendy enjoys spending time with family and adventuring in the outdoors.